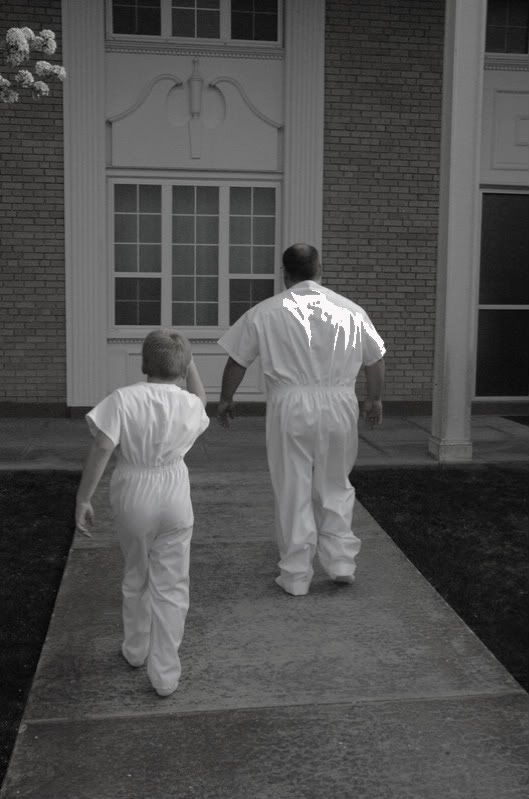 What a special day for our family!! On May 3rd Jake got baptized by Daddy and then afterwards we went out to eat at Winger's....
Jake filled out a "Baptism Spotlight"...it reads like this:
My family: Nate, Angie, Tyson,Jake,Trent, Eli, and Sophie
My favorite food: Candy
MY favorite color: Blue and pink.
My favorite TV show: Zac and Cody
My favorite thing to do on a sunny day: Watch t.v (He is his father's son LOL)
My least favorite thing to do: Play football (gasp)
My favorite primary song: I am a child of God.
When I grow up I want to be: A baseball player.
Something special about me: Loves to tease.
After everything was all done, Trent came up to him and said "JAKE, I can't WAIT to be baptized, you did AWESOME in that water" LOL...I think he was more excited than
Jake was! LOL